Ever find yourself at a loss with your spiritual growth?
Do you feel you have hit a spiritual plateau and
wonder how you can overcome it?
Join this course and broaden your spiritual horizon with Imam al Shadhili's wisdoms!
الـسـوانـح الـكـمـالـيّـة عـلـى الـحـكـم الـشـاذلـيّـة
إن حكم سيِّدي الإمام أبي الـحسنِ الشَّاذليَّ -قدس الله سره- حكم عظيمة ناطقة بالتوجيهات السلوكية والمعارف الربانيية, ولا بُدَّ منها لسالكي طريق الآخرةِ خصوصاً أرباب الشُّهودِ والعِيان؛ لأنَّـها مأخوذةٌ مِنْ هدي السُّنّةِ ووحيِ القرآن, ففيها خلاصةُ الحقائق في طرق المعاملة مع الحق والخلائق
---
The Book: Sawāniḥ al-Kamālīyah 'alá al-ḥikam al-Shādhilīyah
'The Complete Notions: A Commentary of the Aphorisms of Imam Abu al-Hasan al-Shadhili'
The aphorisms of Imam Abu Hasan Al-Shadhuli, May Allah sanctify his secret, are jewels of wisdom pertaining to the journey of spiritual seekers and the understandings of the Gnostics.
These aphorisms are derived from the honorable Sunnah and the Quranic revelations, so the present the seeker with the essentials of the relationship between the Creator and creation.
Live lessons will be once a week, Wednesday at 7pm GMT +2 time with live English translation. Recordings will be uploaded weekly.
Course Price
$29.99 per month
4 classes per month

THIS COURSE IS CURRENTLY CONSISTING OF 31 SELF-PACED RECORDED LECTURES.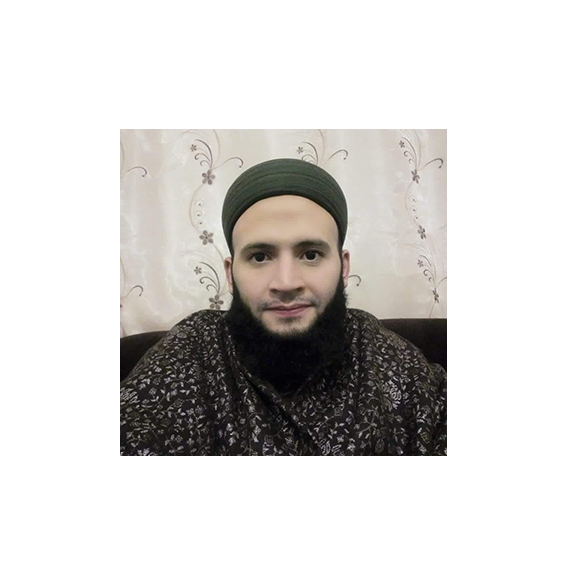 Your Instructor
Shaykh Abdelrahman Sha'ar


Sheikh Abdel-Rahman Sha'ar is a Syria scholar that graduated from Fateh al-Islami Institute in Syria. He had studied with a number of leading scholars such as Sheikh AbdelRazaq Al-Halabi, Sheikh Khalil al-Sabagh, and Sheikh Osama el-Rifai. He also spent ten years studying with Sheikh Mohamed Jumuah many various sciences including Hanafi Fiqh. 
Sheikh Abdel-Rahman studied with Sheikh Mohamed Shuqayr several different books in Tassawuf, Hadith, and nahw . 
Sheikh Abdel-Rahman studied the sciences of Tassawuf with Sheikh Abdel-Rahman el-Shaghouri. He later continued with Sheikh Mohamed Amin el-Farouqi and Sheikh Abdel-Baqi Muftah, who authorized him as a Sheikh in tassawuf himself.
He has authored several books and has written many commentaries on other works. 
If you cannot afford our courses
Lote Tree Learning Roots aims to provide courses for everyone who wishes to study the deen. If you cannot afford one of our courses, please enquire if there are any scholarships available. Send us an email with subject header 'Scholarship Request' to [email protected], specifying which course you would like to take. Include an explanation as to why you are unable to pay the course fee. All students on a scholarship have to maintain a 70% score on all assignments and quizzes, as well as attend all lessons.