A unique chance to introduced to several disciplines at once!
Every lesson will cover a hadith, a Name of Allah and the biography of one of the Awliya!
Don't miss this chance!
Welcome to Al-Majalis Ash-Sharaniya & Sharh Al-Asmaa Al-Husna by sheikh Marwan el-Kateb.
The course will be given in Arabic and will be split up into 4 classes a week with a total of 12 classes over 3 weeks. The course may extend into 4 weeks.
The books* chosen by Sheikh Marwan al-Kateb, to be read in the course:
1. The Book of Al-Fayoud Al-Ahmadiyya, the abbreviation of the Muhammadan covenants, is by Sheikh Abdul Rahman al-Shaar, in which he shortened the Book of Muhammadan Covenants by Imam Al-Sha'rani (from which we will read a covenant in every lesson).
2. Faraed al-Qalaid and its abbreviation, both by Imam Abdul Wahab al-Sha'rani, in which he discusses Sunni creed based on the methodology of Sheikh Al-Akbar ibn Arabi (we will start with the abbreviation and then read from the original book after the abbreviation is finished).
3. The book explaining the Al-asmaa Al-Hosna by Sheikh Sadr al-Din al-Qaunwi (a theoretical explanation).
4. A book explaining the meanings of Al-Asmaa Al-Hosna by ibn Arabi (a practical explanation).
5. The Book Haqaiq Al-Asmaa Al-Hosna by Sheikh Abdul Baki Miftah (to find out the facts of the science of names of the great masters).
6. The Book Al-Tabaqaat Al-Kubra by Imam Al-Sha'rani (to learn about the translations of the Saints, from which we will read one translation in each lesson as determined by the Sheikh).


The live classes can only be attended by male students. Female students can watch the recorded lectures and submit their questions in writing. We are working on offering track courses for both male and female attendants.
*Students are required to purchase these books before start of class.


Course Price
One-Time Fee: $79.99
16 classes over 4 weeks
For about the same price as you are paying for a cup of coffee at your favorite coffee place, you can now get a live lesson from a heavy weight scholar!
This is the monthly payment for Al Majalis Ash-Sharaniya, which runs 4 times every week, Sunday through Wednesday.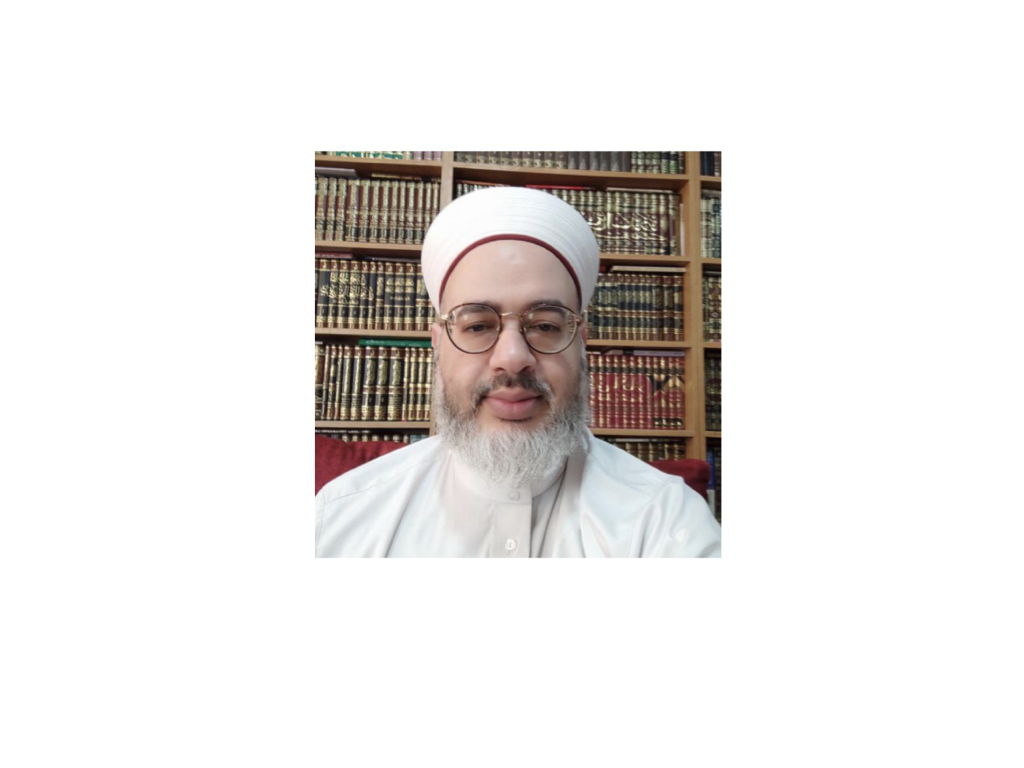 Your Instructor
Shaykh Marwan El Kateb
Sheikh Marwan has a master's degree in Islamic theology and philosophy from istac Malaysia and has been teaching students, based on the Azhari methodology, in Jordan for over two decades. He has authored and edited several traditional Islamic books in various sciences and is co-author of Tuhfat el-Salikeen wa Tiryaq el-Muqbileen. Sheikh Marwan el-Kateb has studied with scholars globally, from Egypt, Jordan, Iraq, Mecca, Yemen, Malaysia, and others. He has been given ijaza's in Tariq from Sheikh Abdel-Baqi Mufta in Algeria and Sheikh AbdelRahman Sha'ar in Jordan.
Lesson Schedule
Sunday, Monday, Tuesday & Wednesday:
7:00-8:30 pm GMT +2
All lessons will take place live on Zoom.
This course will start again May 8th 2022!
If you cannot afford our courses
Lote Tree Learning Roots aims to provide courses for everyone who wishes to study the deen. If you cannot afford one of our courses, please enquire if there are any scholarships available. Send us an email with subject header 'Scholarship Request' to [email protected], specifying which course you would like to take. Include an explanation as to why you are unable to pay the course fee. All students on a scholarship have to maintain a 70% score on all assignments and quizzes, as well as attend all lessons.